Our Doctor's Team
All our doctors are highly qualified who will help you in making healthy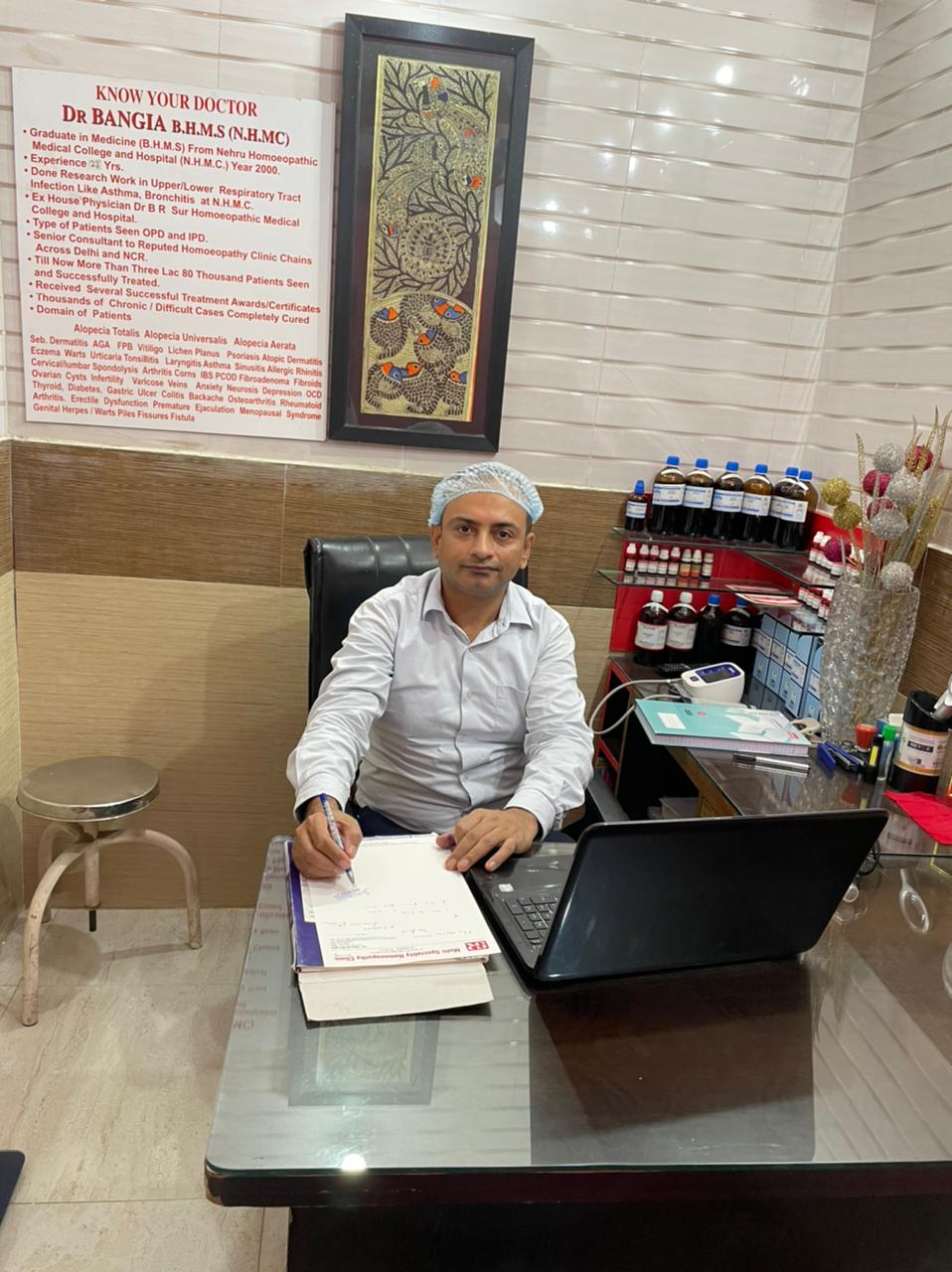 Dr Neeraj Bangia (B.H.M.S)
Senior Homeopathy Consultant
One of our best doctor for online and clinic Consultations ( Lajpat Nagar center and Faridabad center) for chronic, Difficult, and Rare Diseases.
Done Internship At Nehru Homeopathic Medical College and Hospital
Done Research Work on upper and lower Respiratory Tract infections like Asthma, Bronchitis, etc for 1 year in the same Hospital
Ex – House physician Dr. B R Sur Homeopathic Medical College, Hospital and Research Centre, Delhi &
Ex-head Positive Health clinics Pvt ltd
Rich Experience in Hair and scalp Disease, white patches, psoriasis, lichen Planus, Eczema, Atopic Dermatitis, warts, cervical and lumbar Spondylosis, knee pains, sinusitis, Asthma, tonsillitis, allergic rhinitis, IBS, Gastric Ulcers, Acid Reflux, Piles, fissures, fistulae, Anxiety Neurosis, Depression, Autism, Behaviour Disorders, premature ejaculation, erectile dysfunction, ovarian cysts, fibroids, Varicose veins, etc
Address: 5/7, Nirmal Puri, Lajpat Nagar 4 Near Gurudwara Vikram Vihar, New Delhi -110024
Contact no: 9910081722
E-Mail id: bangianeeraj30@gmail.com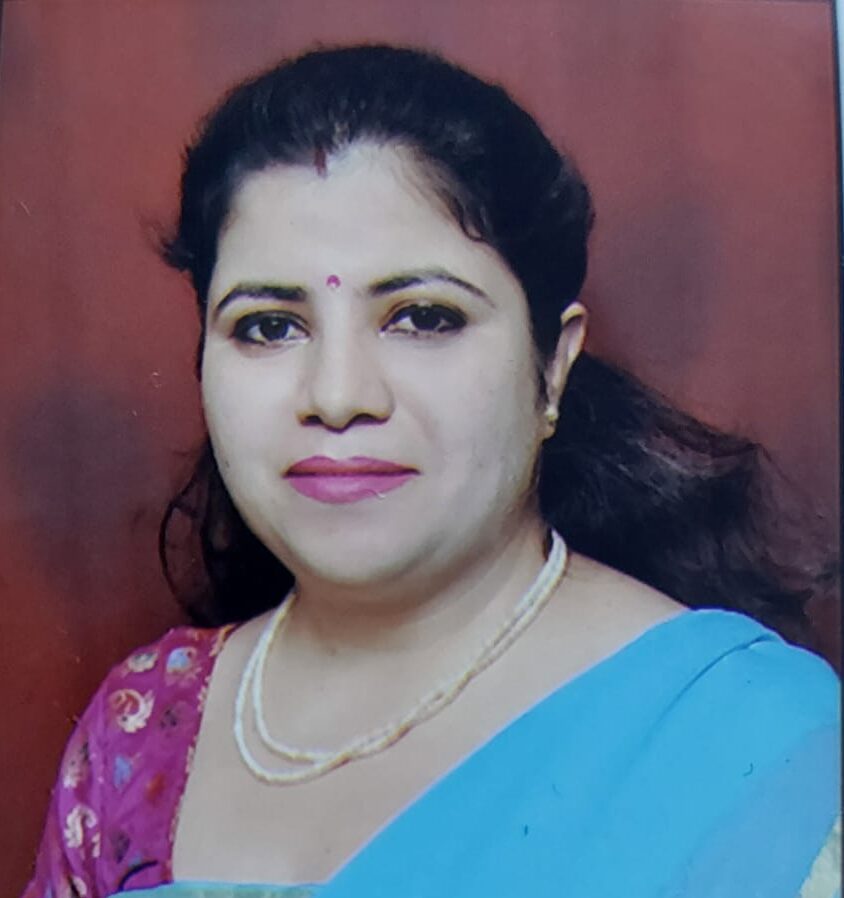 Dr Manu bhalla sambhi (B.H.M.S)
Homeopathy Consultant
One of the best doctor on our online platform in handling Chronic Diseases. Rich and vast experience in Chronic Diseases Related to Skin, Joints ,Gastric,and female problems
Done internship from Bharti Vidyapeeth , Pune and Worked as a senior consultant in Delhi, Pune, Noida in homeopathic chain of clinics
Rich experience in Gynaecological Diseases, female infertility, menopausal syndrome, and Chronic Diseases
Address: 2/08, golden treasure apartments, vanagram, Chennai 600095
Contact no: 8178037730
E-Mail id: drmanusambhi@gmail.com
Dr Ruchita Aggarwal (B.H.M.S)
Homeopathy Consultant
Ex Head Consultant ,Bakson's Homoeopathic Medical College and Hospital , noida UP
Ex -Epidemiologist, IDSP,NHM.
One of our best doctor on our online platform for second opinion in teenagers Problems, Gynaecological Diseses, Infertility, and Gastric Disorders, Joint & Back pains and Skin Diseases
Done Intership from District Hospital,Agra,U.P
Rich experience in chronic Diseases Related to Skin and joints ,paediatric homeopathy and gynecological Diseases
Address:802,RABS Heights,Near second bridge,Civil Lines, Jabalpur. MP
Contact no: 8770249207
E-Mail id: ruchita611@gmail.com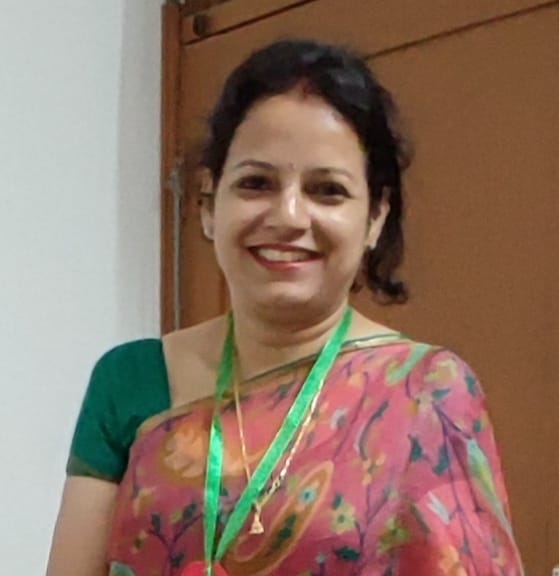 Dr Shilpi (B.H.M.S)
Homeopathy Consultant
One of our best doctor on our online platform for second opinion in Hair and Scalp diseases, Children Diseases,Thyroid disorders, PCOD,Fibroids,
Done Internship from Dr. Shyama Prasad Mukherjee (Civil) Hospital, Lucknow
Worked as Senior Consultant to Reputed Homoeopathic Clinics across Delhi, NCR , Lucknow , Kanpur and other places
Received several awards / certificates for successful treatment of patients.
Rich experience in Trichology , Chronic Diseases and Gynaecological Disorders
Address: Kothi no 4, Gopal Nagar, Near Don Bosco Inter college, Lakhimpur kheri 262701, Uttar Pradesh
Contact no: 8005328003
E-Mail id: drshilpisinghal@gmail.com
Dr Garima (B.H.M.S)
Homeopathy Consultant
One of our best Doctor is available for clinic consultation at the Faridabad branch for hair and gynaecological Diseases like Endometriosis, fibroadenoma, Genital warts, PCOD, Ovarian Cyst, Fibroids, Infertility, Menopausal Problems
Done Internship at Nehru Homeopathic Medical College and Research Centre, Delhi
Done Project Research Work in Gynaecological Disease ( Ovarian Cyst ) in the same hospital for 1 year.
Consultant at Faridabad Branch
Rich Experience in Trichology and Chronic Diseases Related to Gynaecological problem
Address: 436, Ashoka Enclave part 3, Sector 35, Faridabad, Haryana, 121003
Contact no: 9910081722
E-Mail id: bangianeeraj30@gmail.com